NEW YM CONFERENCE COMING MAY 7-8 TO COLONIAL CHURCH, EDINA, MN
DETAILS
May 7-8, 2018
Colonial Church
6200 Colonial Way, Edina, MN 55436
The Colonial Church of Edina (colonialchurch.org) is a congregationalist church in the suburbs of Minneapolis. There is ample parking at the church, and public transportation is also available. Colonial is about 20 minutes from Minneapolis-St. Paul International Airport (MSP).
Block rates will be available at a couple local hotels, and that information will be listed here in coming months.
General Admission: $99

ABOUT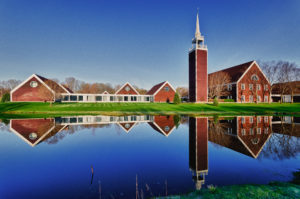 Faith and science in conversation. That's what youth ministry needs and what youth workers want. So this conference is centered in generative conversations—between scientists, authors, pastors, theologians, and philosophers. Krista Tippett, Andy Root, Mike McHargue, Rozella Haydee White and others will be discussing raising and ministering to teenagers in a scientific age.
The break-out sessions will focus on the passions of our speakers, and will also give you a chance to talk to them about their ideas. There will be a very special edition of the Homebrewed Christianity Live podcast, and every registrant gets to choose a book by one of our speakers.
It's going to be a great time of conversation. It will both challenge and inspire you, and it will equip you to minister to students in a scientific age.
SPEAKERS
KRISTA TIPPETT
Krista Tippett is a Peabody Award-winning broadcaster and New York Times best-selling author. In 2014, she received the National Humanities Medal at the White House for "thoughtfully delving into the mysteries of human existence. On the air and in print, Ms. Tippett avoids easy answers, embracing complexity and inviting people of ​every background to join her conversation about faith, ethics, and moral wisdom."
Krista grew up in Oklahoma, the granddaughter of a Southern Baptist preacher. She studied history at Brown University and went to Bonn, West Germany in 1983 on a Fulbright Scholarship to study politics in Cold War Europe. In her 20s, she ended up in divided Berlin for most of the 1980s, first as The New York Times stringer and a freelance correspondent for Newsweek, The International Herald Tribune, the BBC, and Die Zeit. She later became a special assistant to the U.S. Ambassador to West Germany.
Krista left Berlin in 1988, the year before the Wall fell. She lived in Spain, England, and Scotland for a time, then pursued a M.Div. from Yale. When she graduated in 1994, she saw a black hole where intelligent coverage of religion should be. As she conducted a far-flung oral history project for the Benedictines of St. John's Abbey (pdf) in Collegeville, Minnesota, she began to imagine radio conversations about the spiritual and intellectual content of faith that could open imaginations and enrich public life.
In 2007, Krista published her first book, Speaking of Faith. It is a memoir of religion in our time, including her move from geopolitical engagement to theology and the cumulative wisdom of her interviews these past years. In 2010, she published Einstein's God, drawn from her interviews at the intersection of science, medicine, and spiritual inquiry. And now, Krista's New York Times best-seller Becoming Wise: An Inquiry into the Mystery and Art of Living opens into the questions and challenges of this century. Maria Popova calls it "a tremendously vitalizing read — a wellspring of nuance and dimension amid our Flatland of artificial polarities, touching on every significant aspect of human life with great gentleness and a firm grasp of human goodness."
Krista's two children are at the center of her life. She also loves cooking for her children and their friends, radio plays, beautiful writing, great science fiction, cross country skiing, and hot yoga.
MIKE McHARGUE
Mike McHargue (better known as Science Mike) is an author, podcaster, and speaker who travels the world helping people understand the science of life's most profound experiences. His bestselling debut book, Finding God in the Waves, has helped thousands understand faith in the 21st century.
Mike hosts Ask Science Mike, a weekly question and answer podcast helping hundreds of thousands explore the questions they've always been afraid to ask. He cohosts The Liturgists Podcast with his friend Michael Gungor. With over a million downloads per month, The Liturgists Podcast is reshaping how the spiritually homeless and frustrated relate to God.
Mike frequently appears before sold-out audiences in New York, Chicago, and London. He's a favorite for churches, colleges, and conferences exploring the intersection of science and faith, with recent stops at The University of Georgia, Mars Hill Church (Grand Rapids), The Wild Goose Conference, and Google. Mike is a frequent contributor to RELEVANT magazine, Storyline, BioLogos, and The Washington Post. He's also a frequent guest on radio program and podcasts worldwide, including recent interviews on SiriusXM and NPR.
Mike McHargue is one of those rare voices that can speak knowledgeably and authentically about both science and faith. He's a for anyone looking to dig deeper into doubt, atheism, and how God rewires our brains. Mike's mix of honesty, humor, and affability allow him to connect with remarkably diverse audiences.
Mike lives in Tallahassee, FL with his wife Jenny and two daughters.
KENDA DEAN
Kenda Creasy Dean, an ordained United Methodist pastor in the Greater New Jersey Annual Conference, is the Mary D. Synnott Professor of Youth, Church, and Culture at Princeton Theological Seminary. In addition to teaching in practical theology, education and formation (specifically youth and young adult ministry, the church as social innovator, and theories of teaching), Kenda works closely with Princeton's Institute for Youth Ministry and the Farminary. She also serves as the coordinating pastor of Kingston United Methodist Church.
Kenda is the author of numerous books on youth, church and culture, including Almost Christian: What the Faith of Our Teenagers Is Telling the American Church (Oxford, 2010) and Practicing Passion: Youth and the Quest for a Passionate Church (Eerdmans, 2004), as well as several co-authored books, including How Youth Ministry Can Change Theological Education, If We Let It with Christy Lang Hearlson (Eerdmans, 2016); The Theological Turn in Youth Ministry with Andrew Root (InterVarsity, 2011), OMG: A Youth Ministry Handbook (Abingdon, 2010), and The Godbearing Life: The Art of Soul Tending for Youth Ministry with Ron Foster (Upper Room, 1998). In 2013 she and fellow pastor Mark DeVries co-founded Ministry Incubators, Inc., an educational and consulting group dedicated to missional innovation and entrepreneurial forms of ministry (MinistryIncubators.com).
A graduate of Wesley Theological Seminary, she served as a pastor and campus minister in suburban Washington, D.C. before receiving her PhD from Princeton Seminary in 1997. She is currently the project director and senior strategist for The Zoe Project, an Lilly Endowment initiative designed to foster innovation in congregations around young adults.
MARK DeVRIES
Mark is the president and founder of Ministry Architects.
Mark has trained youth workers across the United States and Canada, as well as in Russia, Uganda, South Africa, Ecuador, Trinidad, Nicaragua, and Northern Ireland, working with a wide variety of denominations. He has taught courses or been a guest lecturer at a number of colleges and seminaries, including Princeton Theological Seminary (Princeton, NJ), Vanderbilt Divinity School (Nashville, TN), David Lipscomb University (Nashville, TN), Travecca Nazarene College (Nashville, TN), King College (Bristol, TN), Montreat College (Montreat, NC), William Tyndale College (Detroit, MI), Presbyterian College (Montreal, Quebec), Reformed Theological Seminary (Charlotte, NC), Tyndale Theological Seminary (Toronto, Canada) and Calvin College (Grand Rapids, MI).
Mark is the author of a number of books, including Sustainable Youth Ministry (IVP, 2008), Family-Based Youth Ministry (IVP, Revised and Expanded, 2004) and 2011 releases, Before You Hire a Youth Pastor and The Indispensable Youth Pastor (Group Publishing), both co-authored with YMA Vice-President, Jeff Dunn-Rankin. Mark's articles and reviews have been published in a variety of magazines and journals, including The Christian Century, Theology Today, Group, Youthworker Journal, Preaching, and Lifelong Faith Journal.
Mark graduated Summa Cum Laude from Baylor University in Waco, Texas with a B.A. in English and Greek in 1980, and from Princeton Theological Seminary in 1986 with a senior concentration in Youth Evangelism. Throughout his years spent in Waco and Princeton, Mark was involved in youth ministry–working with Young Life in both Waco and Montgomery, New Jersey and serving on the youth staff at the First United Methodist Church in Waco. Upon graduation from Princeton, he was awarded the first Robert Boyd Munger Youth Ministry prize.
Mark lives in Nashville with Susan, his wife of over 30 years, and they have three grown children: Adam and his wife, Sara, Debbie and her husband, Trey, and Leigh. Mark and Susan have three grandchildren, Parish, Nealy and Liam.
PAUL DOUGLAS
Paul Douglas (www.pauldouglasweather.com) is a respected meteorologist with 35 years of TV and radio experience. A successful entrepreneur, he speaks to community groups and corporations about severe weather and climate trends, and appears regularly on national media outlets. Paul and his wife live in Minnesota.
DANIEL HARRELL
Daniel M. Harrell is Senior Minister of The Colonial Church, Edina, Minnesota. For 23 years he served as a minister at Park Street Church in Boston, Massachusetts. He is author of the forthcoming How To Be Perfect: One Church's Audacious Experiment in Living the Old Testament Book of Leviticus (FaithWords, 2011) and of Nature's Witness: How Evolution Can Inspire Faith (Abingdon, 2008). His articles have appeared in Christianity Today, The Christian Century as well as online at patheos.com, biologos.com and beliefnet.com. He lives in Minnesota with his wife and daughter.
TONY JONES
Tony served as a pastor and non-profit executive for two decades before earning his Ph.D. in practical theology from Princeton Theological Seminary. He also holds degrees from Dartmouth College (A.B.) and Fuller Theological Seminary (M.Div.). His work has been awarded grants from the Lilly Endowment and the Templeton Foundation. Tony is married, has three children, and lives in Edina, Minnesota. In his spare time, he trains his yellow lab, Albert, and takes Albert hunting for ducks, grouse, and pheasants.
JANET RAY
Janet Ray, Ph.D. teaches biology to non-science majors at the University of North Texas. Janet is an enthusiastic explainer of science. Natural history museums are her favorite travel destinations, especially ones with pterosaurs. She is married to Mark, a dermatologist, and they have two adult kids.  Janet blogs about science, faith, and culture at JanetKRay.com.
ANDREW ROOT
Andrew Root (Ph.D., Princeton Theological Seminary) is the Olson Baalson associate professor of youth and family ministry at Luther Seminary in St. Paul, Minnesota. A former Young Life staff worker, he has served in churches and social service agencies as a youth outreach associate and a gang prevention counselor.
PAUL WALLACE
Paul Wallace teaches in the Department of Physics & Astronomy at Agnes Scott College in Decatur, Georgia and is ordained in the Cooperative Baptist Fellowship. His background in science (PhD, Duke) and theology (MDiv, Emory) and his informal approach make him a popular speaker at churches, conferences, colleges, and retreats. His publications range from the scientific to the popular. He blogs at psnt.net and his first book is Stars Beneath Us: Finding God in the Evolving Cosmos. Paul lives in Atlanta with his wife and three children. He a major fan of Johnny Cash and the planet Saturn. Also, birds.
ROZELLA HAYDEE WHITE
Rozella Haydee White is a life and leadership coach accompanying people as they figure out how to live their most meaningful life. As a writer, teacher, preacher, and public theologian, Rozella is a known presence on social media, boldly engaging issues of faith, justice, mental illness, and the radical and transformative love of God as embodied in the person of Jesus. She is committed to the pursuit of justice and is a co-founder of #ResistHouston, a community of connection, empowerment, and support for resistance against injustice. Rozella is desperately seeking justice, mercy, humility, and love. She believes that everyone is gifted and has the power to transform themselves, their communities, and the world when they tap into their most authentic self.
DAVID WOOD
David began serving as the Senior Minister of Glencoe Union Church in July, 2009. Prior to GUC, he served congregations in Maine, Paris (France), Kentucky, and Connecticut.  He studied theology and ministry at Gordon Conwell Theological Seminar and Yale Divinity School and is ordained in the American Baptist Churches, USA. David also serves as a consultant to the John Templeton Foundation–assisting in the development of programs that stimulate a more intelligent and interesting engagement between science and faith in the life of congregations in North American and around the world. He is married to Jennifer, his partner in life and ministry. They have three children–all post-college and gainfully employed.
SCHEDULE
Monday, May 7
9am: Opening Welcome: Tony, David, Andy
9:15am Talk & Conversation: Paul Douglas and Tony Jones
10:45am Coffee Break
11:00am Break-Out Seminars
12:15pm Lunch Break
2:00pm Talk & Conversation: Paul Wallace and Rozella Haydee White
3:00pm Coffee Break
3:30pm Talk & Conversation: "Science Mike" McHargue and David Wood
5:00pm Round Table Discussions
6:00pm Dinner Break
8:00pm Battle of the Podcasts: Homebrewed Christianity vs. Ask Science Mike
Tuesday, May 8
9:00am Talk & Conversation: Krista Tippett and Andy Root
10:30am Coffee Break
11:00am Break-Out Seminars
12:15pm Lunch Break
2:00pm Talk & Conversation: Janet K. Ray and Daniel Harrell
3:00pm Coffee Break
3:30pm Kenda Dean and Mark DeVries Wrap-Up Chat