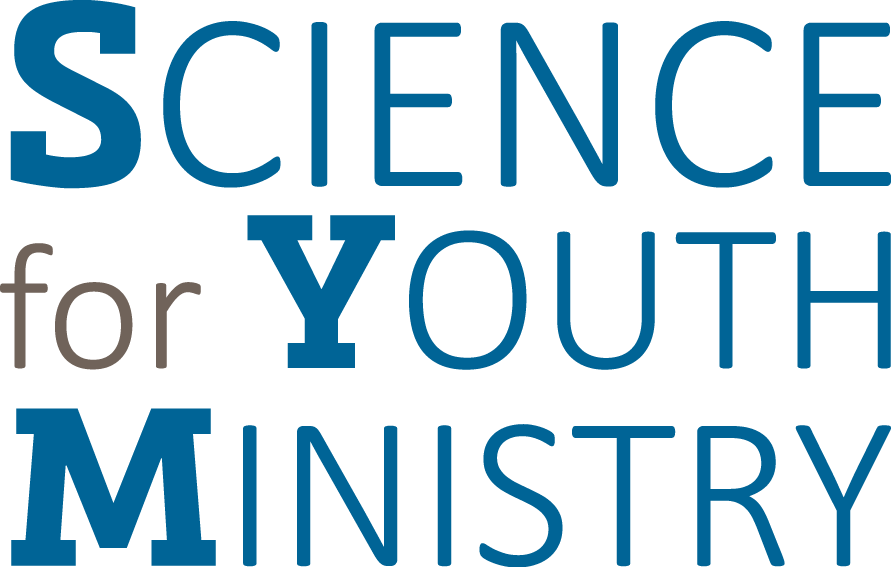 Why Science for Youth Ministry?
Why Science for Youth Ministry?
One might think that no group is more in tune with American teenagers than their youth pastors, but when it comes to science-and-faith, these two groups are surprisingly far apart. Through an extensive investigation into the thoughts and opinions of both youth and youth ministers, we uncovered a generational difference that threatens to cripple the church for years to come. In brief, we found that teenagers are acutely aware of the ways that science implicates their faith, but youth ministers either do not fully understand this issue or feel inadequate to address it. Youth ministers lack education in science, and they are under-resourced by their seminaries and denominational publishing houses to address science as an issue of faith.
In this project (and on this website), we lay out the landscape of contemporary American youth ministry, and we highlight the findings in our research (youth leaders & youth). We will look to provide an interpretive framework for understanding how the modern, scientific world presses in on teenagers and why we think youth ministers fail to tackle the issues of science. Finally, we propose a roadmap for change. We are confident that with time, energy, and resources, science can go from an afterthought in American youth ministry to a primary concern.
In our opinion, this generational difference is not a simple discomfort with science among youth ministers, but a thoroughgoing disconnect in outlook and worldview. As such, the solution must be resolute and comprehensive. Nothing less than a program that touches every aspect of youth ministry will bridge that gap. From the academic to the popular, from large conferences to confirmation curricula, science needs to become an integrated topic across the youth ministry landscape.
Official Press Release
LUTHER SEMINARY RECEIVES $1.2 MILLION JOHN TEMPLETON FOUNDATION GRANT FOR YOUTH MINISTRY PROJECT
Wednesday, August 05, 2015
Luther Seminary has received a $1.2 million grant from the John Templeton Foundation to fund a three-year project called Science for Youth Ministry: The Plausibility of Transcendence. The project will catalyze faith-and-science conversations with young people through youth ministry and will produce materials to encourage those discussions. Luther Seminary received a previous $188,540 planning grant in April 2014 from the Foundation to conduct initial research for the project.
Dr. Andrew Root, associate professor and Carrie Olson Baalson Chair of Youth and Family Ministry at Luther Seminary, will lead the project, along with the Rev. David Wood, senior pastor of Glencoe Union Church in Glencoe, Ill., and the Rev. Dr. Tony Jones, professor in the practice of theology at United Theological Seminary of the Twin Cities.
"The John Templeton Foundation has been funding dialogue between faith and science for a long time, but no one has yet done anything specifically directed at Protestant youth ministries," Root said. "With this grant, we're going to create resources that platform the faith-and-science conversation with adolescents as a way of really exploring the plausibility of transcendence. Is it logical—or even possible—for teenagers to believe that's there's a God who exists beyond the natural, material universe? We will seek an answer to this question."
The project will create resource material that supports conversations regarding faith and science. "These will include videos, writing symposia and mini-grants targeted to educators at both the undergraduate and seminary levels," said Wood, "And we will lead a pilgrimage to Europe with selected teenagers to explore some of the sites that best represent the history of conflict and cooperation between scientists and the church." Out of this trip will come a series of documentary films, suitable for use in youth ministries. Root will also write a book as part of the project.
"For teenagers in the West, it can be hard to reconcile faith in something that can't be proven, that isn't scientific," said Jones. "We want to equip youth and youth workers to explore the possibility of God, even in a world that challenges that idea."
Root said it is an honor for Luther Seminary to have received such a substantive grant from the John Templeton Foundation. "They've funded and supported amazing intellectual and cultural engagement work for decades. We're thrilled to be working with them on this important project."
About Luther Seminary
Luther Seminary educates leaders for Christian communities across the country and around the world. It is one of eight seminaries in the Evangelical Lutheran Church in America (ELCA). Established in 1869, Luther Seminary is the result of six separate institutions consolidating through a series of mergers, the first in 1917, into a single seminary. Luther Seminary has educated more than one-third of ELCA pastors, in addition to an increasing number of lay professionals and leaders of many global Lutheran and ecumenical churches.
About the John Templeton Foundation
The John Templeton Foundation funds independent research and public engagement, pursuing breakthrough discoveries to expand our current knowledge about the universe, the full potentials of humanity and life's ultimate purpose. The Foundation's motto, "How little we know, how eager to learn," exemplifies its support for open-minded inquiry, commitment to rigorous scientific research and related scholarship, and encouraging civil, informed dialogue among scientists, scholars, theologians and the public at large.